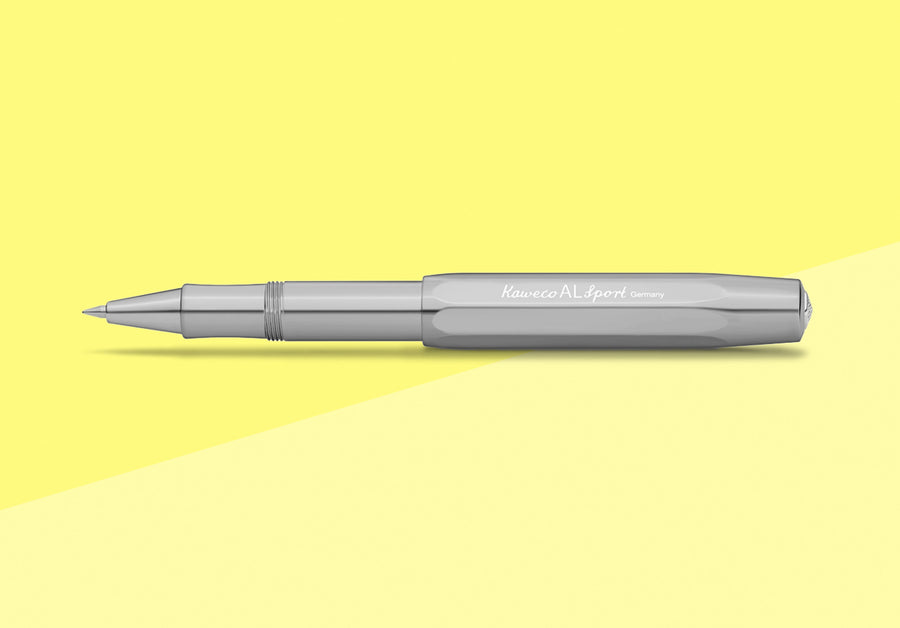 The timeless SPORT gel roller pen from Kaweco, made in Germany.
The AL Sport roller pen in silver is made of high-quality aluminium. The metallic body embodies pure elegance and grants a unique haptic experience. The gel flows uninterruptedly over the ceramic ball onto the paper surface, giving you a soft writing feel.
Kaweco offers blue and black quality refills in a 0.7 mm line width for their gel roller pens. In addition, if you want to attach your roller pen to a notebook, you can add a clip in silver or gold to make your pen easily transportable.
This pocket roller pen measures only 10.5 cm when closed, making it a practical everyday companion. With the cap on, it grows to a standard size of 13 cm for a comfortable writing experience. Its compact size makes it a great pen for on the go.
Colour: Silver raw (mirror finish)

Series: AL Sport
Material: Aluminium
Size: 10,5 cm (open: 13 cm)
Weight: 23 g
Included gel colour: black
Made in Germany