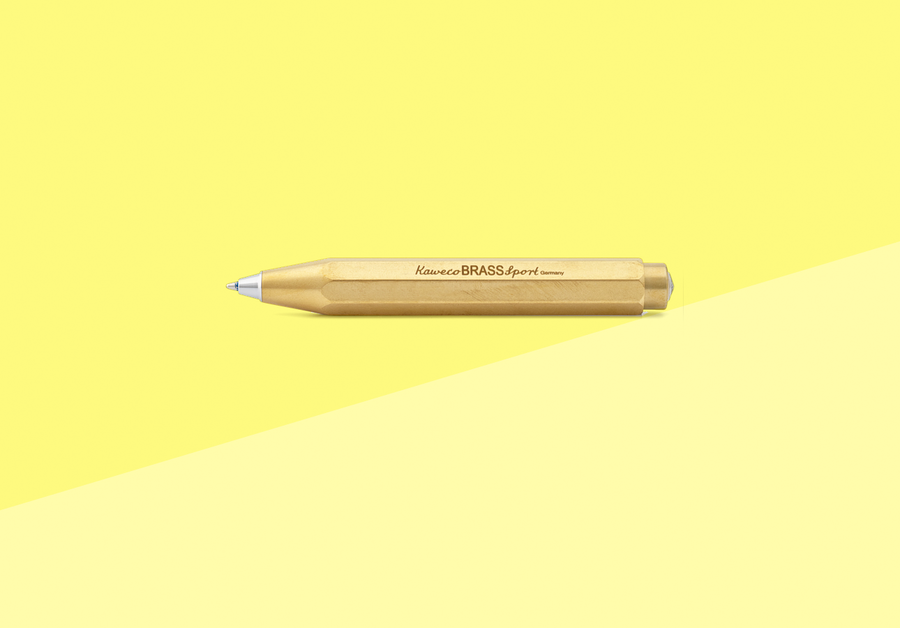 The pocket ballpoint pen from KAWECO made of high-quality brass. Its heavy weight automatically presses lightly on the paper, allowing you to write comfortably and long.
The raw brass is complemented by fine silver elements. Over time, the surface will change and develop a unique patina with use.
The pen has a length of 10.5 cm and can be opened very precisely and silently. The standard Kaweco refills are available in black, blue and red.

Colour: golden (brass)

Series: Brass Sport


Material: Brass

Size: 10.5 cm

Included lead colour: blue (if you would like a different lead colour, please email us at hello@sous-bois at after placing your order)