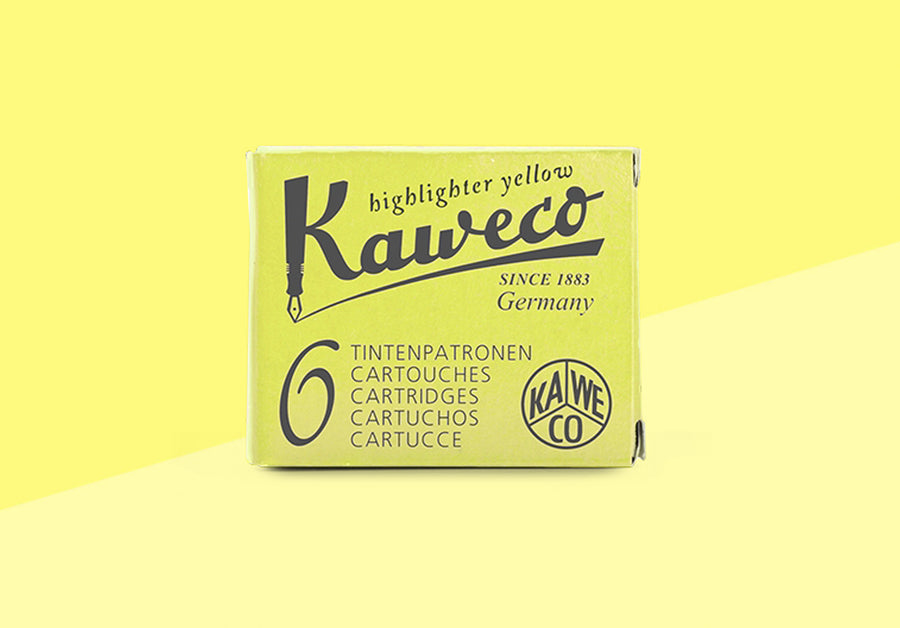 Neon Yellow standard size ink cartridge for Fountain Pens.
Fits the Kaweco Sport, Liliput and Perkeo Models and any other brand that uses international standard size cardridges.
This color is supposed to be used as a highlighting colour, so it's best to use it with a broad/flexible or italic nib.

Color: Neon Yellow
6 pcs./pack
Made in Germany