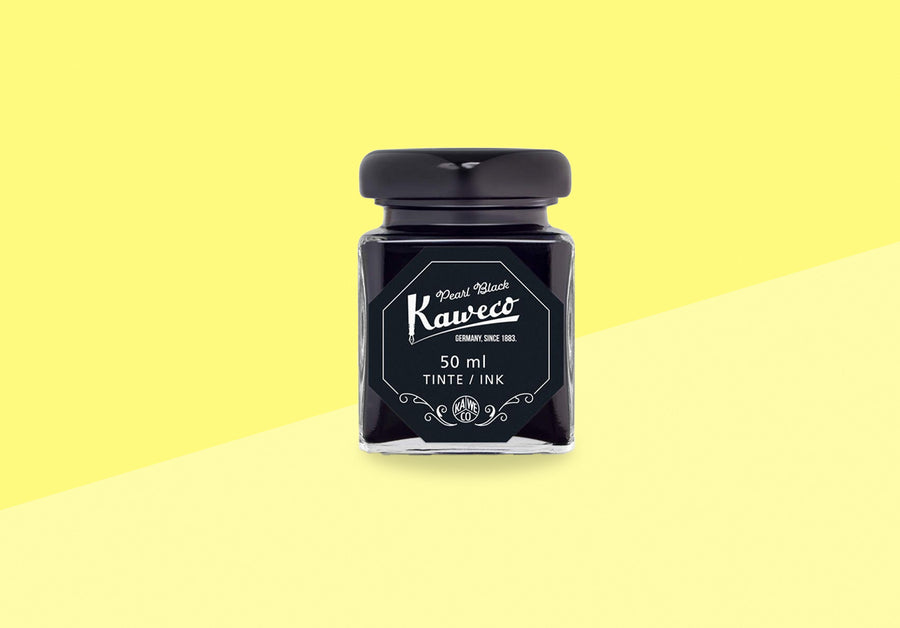 Original Kaweco Pearl Black ink in a 50 ml bottle.
The Pearl Black ink from Kaweco offers good opacity for writing and drawing. It is compatible with any type of fountain pen.
For all Kaweco Sport fountain pens, we recommend the brand's special mini-converter. A converter is a kind of reusable cartridge to use the foutain pens in a more sustainable way.
Colour: Pearl Black
For fountain or dip pens
Quantity: 50ml Bottle