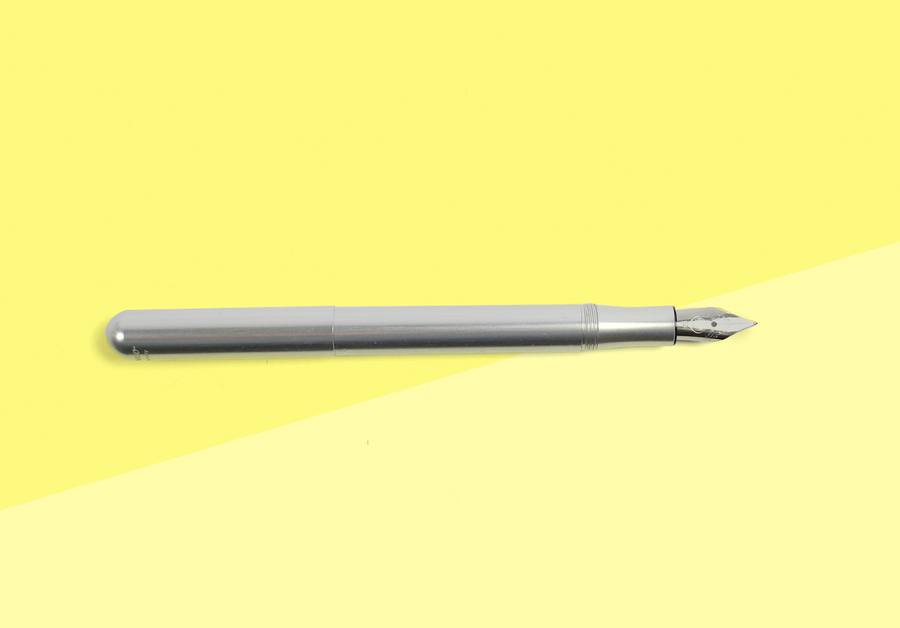 The minimalist fountain pen Liliput from Kaweco made of durable, lightweight silver aluminum.
With a length of only 9.7 cm when closed, 8.7 cm when open, the Liliput is one of the smallest fountain pens in the world. However, the cap can be screwed on at the back to make it more ergonomic, reaching a length of 12.5 cm.
You can personalise your pen by choosing the nib that will fit your personal handwriting the best. There are five different nibs available: extra fine (EF), fine (F), medium (M), broad (B) and extra broad (BB). While the extra fine nib is suitable for small and delicate handwriting, the extra broad nib is often used for large, dramatic signatures. If you would like a specific nib size, please email us at hello@sous-bois.at after placing your order. We recommend nib size M if you're not sure which nib to choose or if this is your first fountain pen.