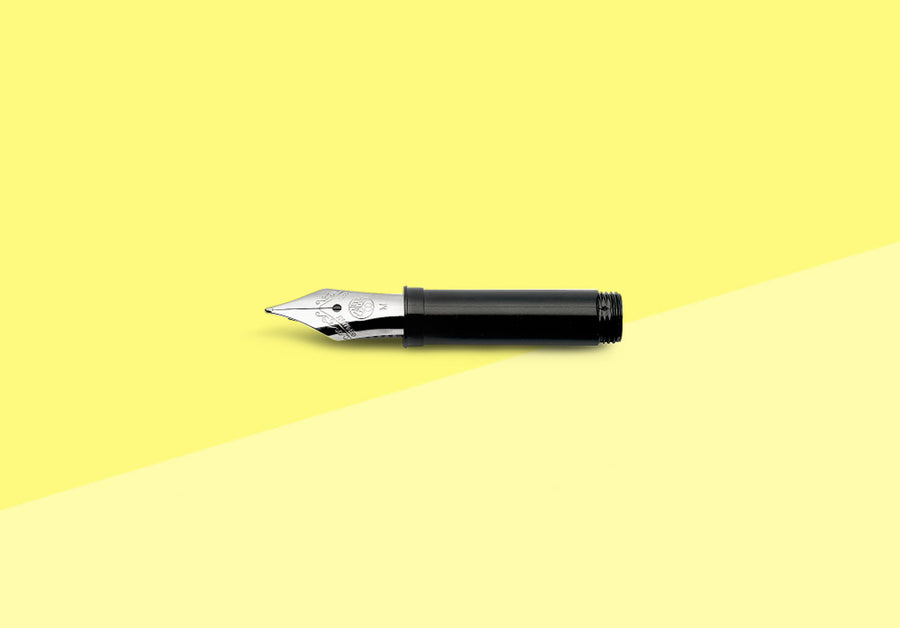 Steel nib for Kaweco fountain pens.
This replacement nib is available in five different sizes, from extra fine to extra broad. This nib fits the Kaweco models: AL Sport, BRASS Sport, STEEL Sport, AC Sport, PLASIC Sport (!), LILIPUT, SPECIAL, ELEGANCE, STUDENT, DIA2
Please make sure your Kaweco PLASTIC Sport model has a removable nib, as not all Kaweco PLASTIC fountain pen nibs can be replaced!