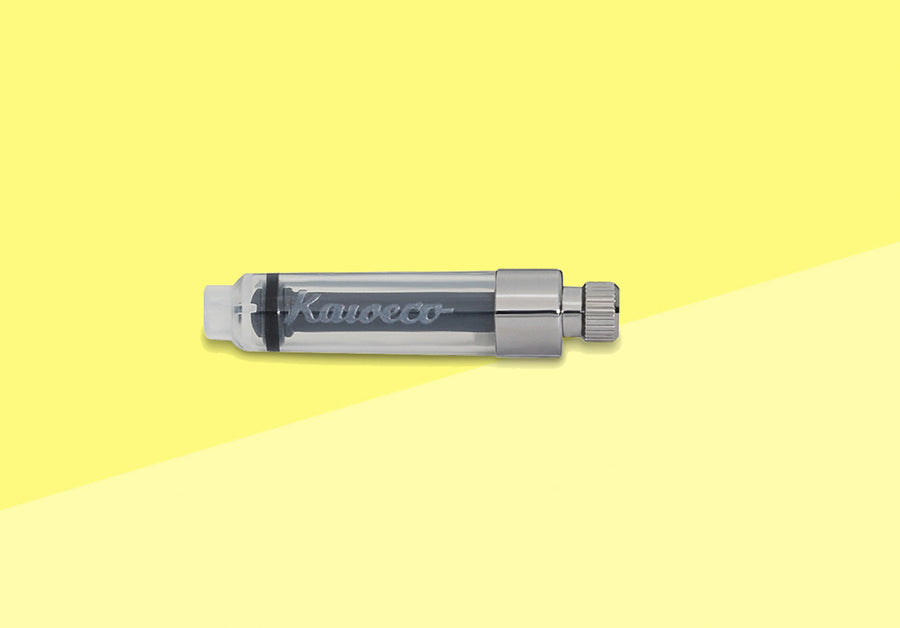 A mini converter specially designed for the Kaweco SPORT model
This converter works like a syringe: the ink is sucked up. First insert the converter into the front part, then dip the mouthpiece with nib into the ink glass and draw up. Multiple drawing up increases the filling quantity.

Size: 3,3 cm
Size open: 5,2 cm
Weight: 2g
Made in Germany

For AL Sport and AC Sport, the converter will only fit the models starting from the year 2006.