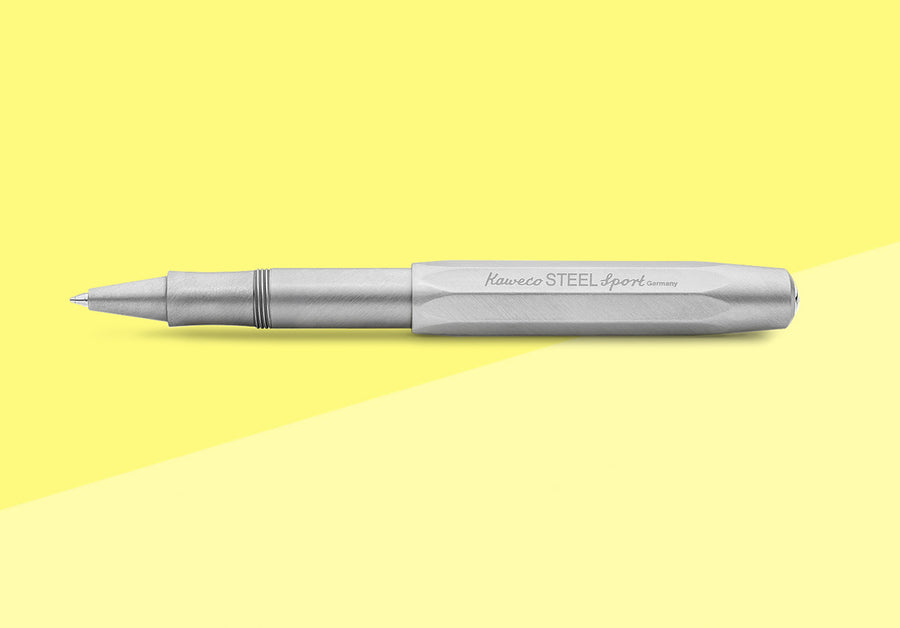 Kaweco's timeless SPORT gel rollerball pen in raw stainless steel with an elegant brush finish. Its heavy weight automatically presses lightly on the paper, allowing you to write comfortably and long.

This pocket roller pen measures only 10.5 cm when closed, making it a practical everyday companion. With the cap on, it grows to a standard size of 13 cm for a comfortable writing experience. Its compact size makes it a great pen for on the go.
Kaweco offers blue and black quality refills in a 0.7 mm line width for their gel roller pens. The gel flows uninterruptedly over the ceramic ball onto the paper surface, giving you a soft writing feel. In addition, if you want to attach your roller pen to a notebook, you can add a clip in silver or gold to make your pen easily transportable.
Colour: silver (steel)

Series: Steel Sport

Size: 10.5 cm, (open: 13,5 cm)
Included gel colour: black
Material: Stainless Steel

Made in Germany