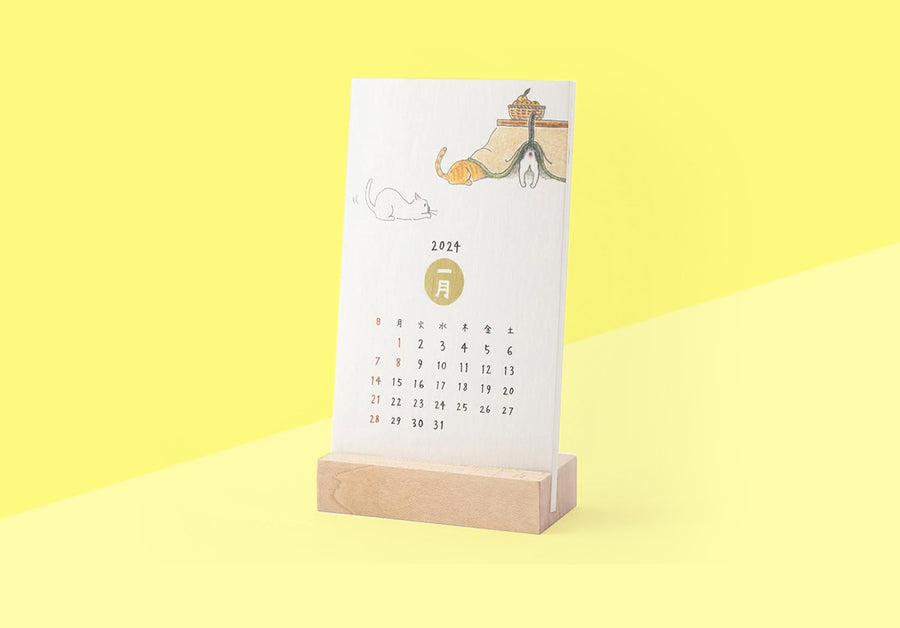 The Midori Cat Stand Calendar features 12 monthly cards, each with a different design by

Japanese illustrator Natsumi Teraoka

. 

This calendar is quite slim and takes up very little space. It comes in a box, making it great gift as well. The Cat Stand Calendar allows you to enjoy the charm of cats as the seasons change. This edition includes many of her specialty landscapes and interior illustration.
Dimensions: 1.5 x 3.3 in (155 x 84 x 39mm)

12 monthly cards
Wooden stand, and hook-compatible PP bag