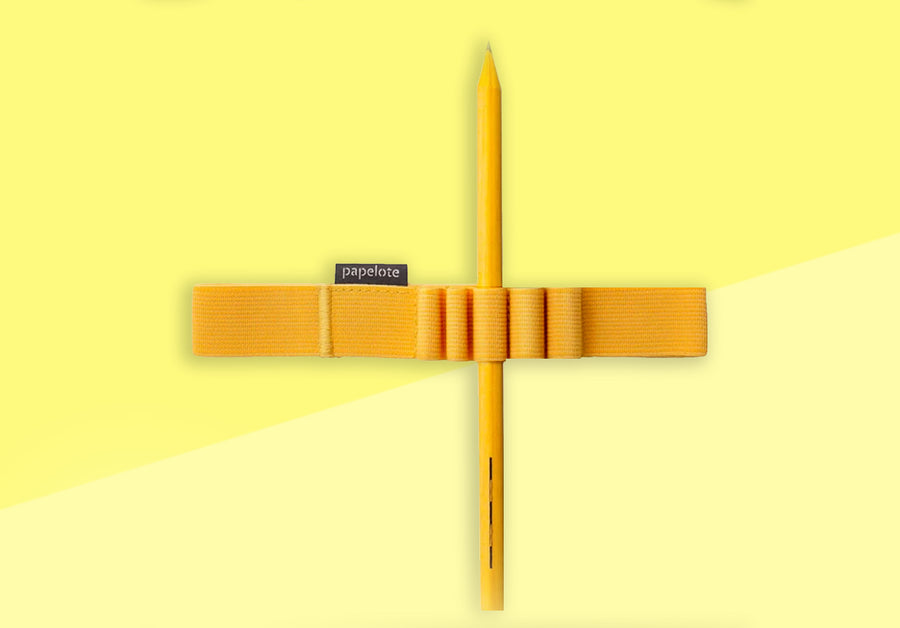 The A5 Papelote straps are ideal elastics A5 books and pen holder.
Thanks to their simple design and elastic material, with the Papelote Straps you can carry your pencils and your notebook(s) together without anything slipping out.
Papelote Straps are an entirely local product. Seamstresses in the Lidice region make them in their home workshops from Czech rubber bands. They are the brainchild of Papelote designer Kateřina Šachová, for which she has filed an international patent.
Material: eleastic
Size: for A5 notebooks
Can hold 5 pens
Available for classic A4, A5 and A6 formats
Sold without pencil